Our Reman Center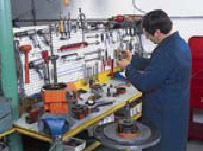 Dismantling and Parts Measuring
All units are identify and serialised. They are then fully dismantled, and inspected by qualified technicians.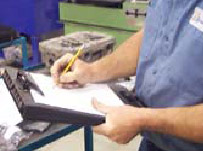 Inspection and Assembly Reports
Each internal parts are measured and compared to factory specifications. A detail inspection report is filled and save with each job 's file.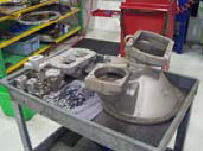 Housing & Covers Restoration
All housing and covers are completely stripped from dirt, grease, paint and rush.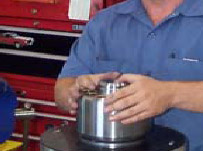 Internal Parts Restoration
All parts are re-ground to restore the original geometry and lapped. In some cases, heat treatment is also restored.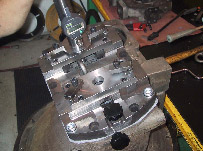 Re-Assembly and Pneumatic Test
All unit are assembled as per the OEM's procedures and specifications. Then they are pressurised to 25 psi and checked for possible external leaks.
Finish
All unit are primed, sealed and painted after testing as per the OEM specs.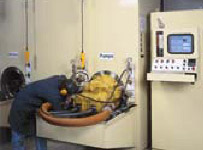 Dynamic Test & Calibration
Adjustments are made exactly to factory specifications except the Horse Power settings which are set to 90% of factory specs, to insure that all remanufactured units will be functional on every machines. In 98% of the time, final adjustment at site is not required.
State of the Art Facility
We are located in a 12,000 square foot state of the art facility in one of the recent industrial park of Laval, Quebec, Canada. Four double work stations allow us to work on eight units at the same time. Each station is equipped to functions as an independent, "Stand-alone" repair facility.